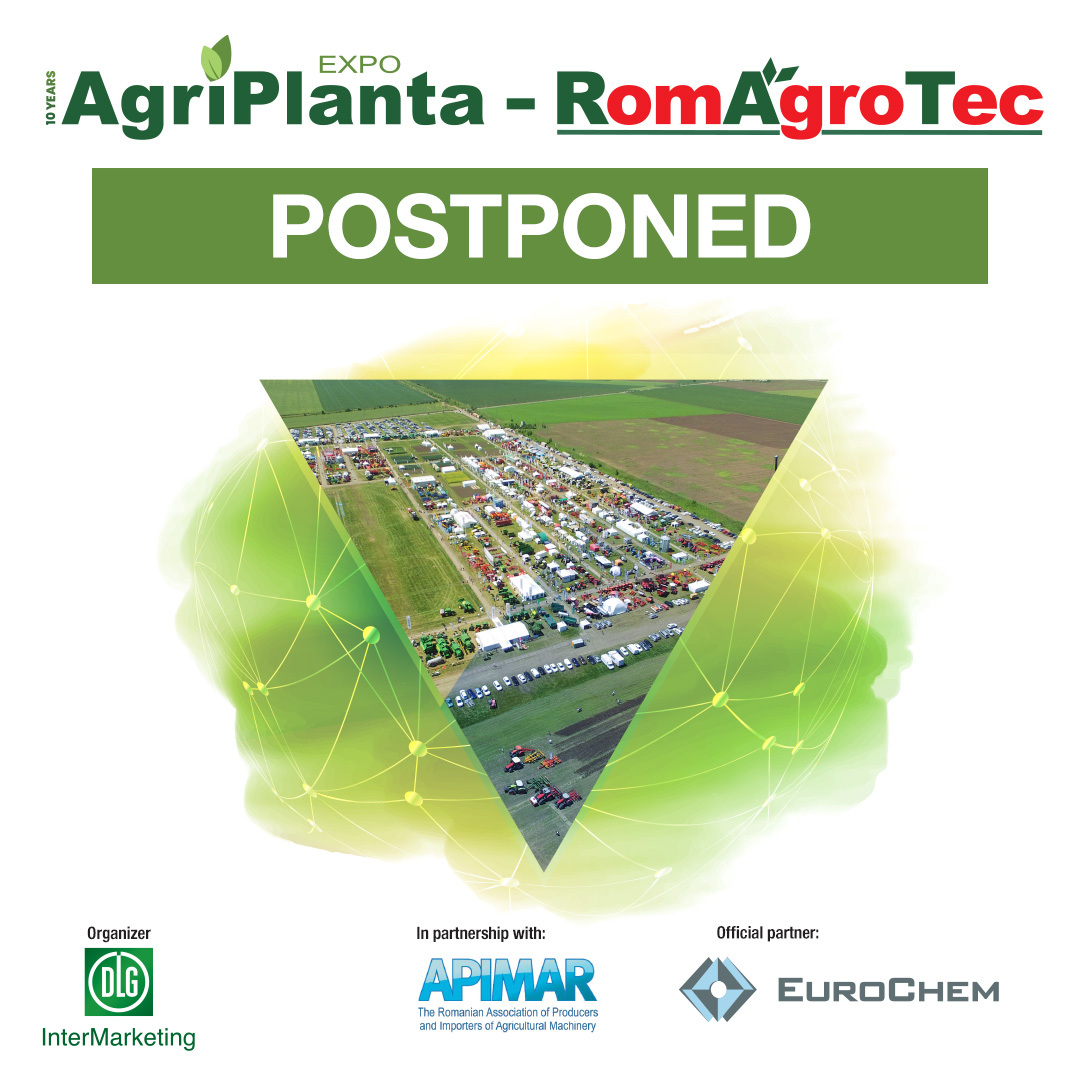 In the context of prevention measures against the spread of COVID-19 coronavirus, DLG InterMarketing announces the rescheduling of AgriPlanta-RomAgroTec 2020, for a date to be future communicated.

The decision of the organizer, DLG InterMarketing, together with its partners, is based on the current risk assessment of the COVID-19 epidemic by local and global authorities. According to the latest decisions of the Romanian Government as well as of the prevention and safety recommendations, the situation of COVID-19 in Romania continues to be uncertain, and its evolution in the following period is difficult to predict at this stage.

DLG InterMarketing and its partners consider the health and safety of exhibitors, visitors and suppliers a priority. DLG InterMarketing will continue to closely monitor the situation and will provide updates, based on official assessments of the overall risk situation.
---
AgriPlanta-RomAgroTec
Romania's most dynamic agricultural field exhibition
---